Consolidate communications across multiple
locations with VoIP and Phone Solutions!
Are you always on the go or have teleworking employees?
Do you have multiple locations and a huge phone service bill?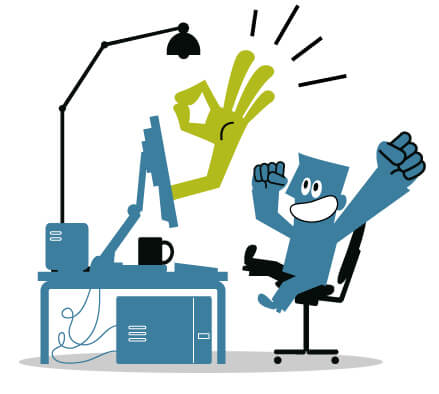 Opti-Vise IT offers phone solutions that allow you to work across multiple locations, provide company phones to remote workers, and save you money! These services allow your employees to work from anywhere while still remaining connected to the company, adding flexibility for a fraction of the cost.
What is Voice over Internet Protocol (VoIP)?
Voice over Internet Protocol or VoIP, is a technology that allows you to make voice calls using an internet connection rather than a phone line. VoIP Solutions are more affordable, have a higher call quality, are easily scalable, and allow more flexibility because they can be used onsite and remotely with mobile phones.
Want to learn more about VoIP and Phone Solutions with Opti-Vise IT?

We would be happy to discuss how VoIP Solutions and Phone Services can specifically add value to your unique business needs, especially with the massive shift to teleworking environments. Contact us today for a no obligation discovery call with one of experts to discuss your options and receive recommendations.
Not Ready To Call Us Just Yet?
If so, we would at least like to send you a copy of our recently published report. 21 Questions To Consider When Hiring An IT Company.
Even if you aren't ready to make a change right now, this book will give you important questions you should ask your current IT person to make sure that their policies, procedures, and service standards won't leave you vulnerable to expensive problems, lost data, viruses, hacker attacks and a host of other problems.
Simply fill out this form and we will send you a copy today!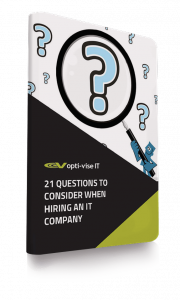 Download This Report Instantly!