Keep your company data safe and
secure with Cybersecurity Services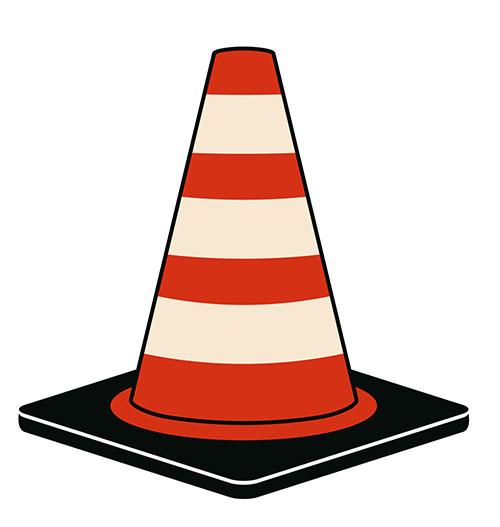 Are you concerned about the protection surrounding your company data? Are you vulnerable and in need of security services to protect you from hackers, ransomware attacks, and downtime? Our modern services eliminate these risks and help you sleep better at night!
Cybersecurity is a multi-layered protection from cyberattacks for all your networks, devices, and programs.
Without Cybersecurity Services your business could be at risk. There is a plethora of cyberattacks that wreak havoc on small businesses on a daily basis. These attacks include but are not limited to:
Malware, or malicious software, currently accounts for nearly half of all cyberattacks. Malware includes spyware, viruses, and much more!
Ransomware is a type of malware that blocks users from accessing the network until a sum of money is paid. This happens to small to medium businesses too and is not just a big business risk!
Distributed Denial of Services (DDoS)
This cyber attack involves botnets that crush your bandwidth and jam your website traffic, crashing the website and costing millions in revenue and productivity every year.
Want to learn more about Cybersecurity Services with Opti-Vise IT?
We would be happy to discuss how Cybersecurity Services can specifically add value to your unique business needs, especially in the high risk technological environment of today. Contact us today for a no obligation 10-minute discovery call with one of experts to discuss your options and receive recommendations.
Not Ready To Call Us Just Yet?
If so, we would at least like to send you a copy of our recently published report. 21 Questions To Consider When Hiring An IT Company.
Even if you aren't ready to make a change right now, this book will give you important questions you should ask your current IT person to make sure that their policies, procedures, and service standards won't leave you vulnerable to expensive problems, lost data, viruses, hacker attacks and a host of other problems.
Simply fill out this form and we will send you a copy today!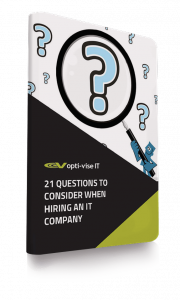 Download This Report Instantly!