Data Backup and Recovery for
Dayton Area Businesses
Your Solution for Minimal Downtime and Business Continuity
Opti-Vise IT understands the importance of your business operations. Our disaster recovery and data backup solutions allow for maximum uptime even when a network disaster strikes. We backup your in-house data on and off-site, so that you will be equipped to keep your business running as it was before your network went down. This provides minimal risk of network downtime, allowing your business to continue functioning at peak efficiency, while protecting all your company's data on a regular basis.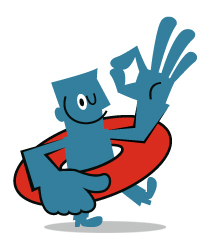 Does Your Business Have...
Does Your Business Need...
Opti-Vise IT has a Blue Diamond Partnership with Datto, the best in data backup solutions and cloud continuity services in the industry. It works like this…
Datto backs up entire systems.
Files are stored locally and transmitted offsite.
All backups are tested automatically.
The user-friendly interface allows employees to regain access to their files quickly.
Datto uses image software to recreate your entire failed system with little to no downtime required.
How Will Disaster Recovery and Business Continuity Solutions Protect Your Business?
Why Choose Opti-Vise as Your Datto Service Provider?
We are a Datto Blue Diamond Partner
This high level of partnership allows us to provide a higher level of support through access to certain technical support functions that other managed IT service providers do not have.
Our Vice President, Kyle Hamilton, is a current member of Datto's Global Advisory Board.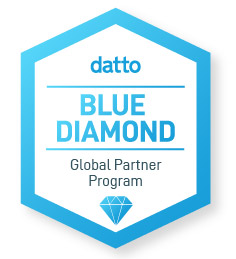 Want to learn more about how you can maximize your data protection and business continuity services?
We would be happy to discuss how Disaster Recovery and Business Continuity Solutions can specifically add value to your unique business needs. Contact us today for a no obligation discovery call with one of experts to discuss your options and receive recommendations.
Not Ready To Call Us Just Yet?
If so, we would at least like to send you a copy of our recently published report. 21 Questions To Consider When Hiring An IT Company.
Even if you aren't ready to make a change right now, this book will give you important questions you should ask your current IT person to make sure that their policies, procedures, and service standards won't leave you vulnerable to expensive problems, lost data, viruses, hacker attacks and a host of other problems.
Simply fill out this form and we will send you a copy today!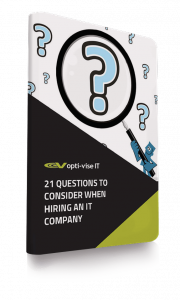 Download This Report Instantly!